Samantha Joy Puckett



No Title

No information

Friends

Love Interest

Likes

Freddie Benson, Food

Eye Color

Blue/Gray

Hair Color

Blonde

Portraired By: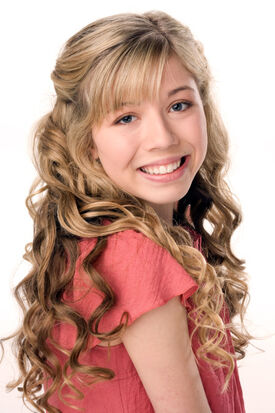 Sam Puckett doesn't live in the apartment building where Freddie and Carly live, but she is there almost everyday and often sleeps over. She frequently refers to herself as "Momma". She is played by Jennette McCurdy. She is also Carly's best friend and co-host of "iCarly". She frequently gets into trouble, bullies other kids at school, and shows blatant lack of regard for rules. She claims that she was born on a city bus and has been arrested three times. Almost everyone in her family is either in prison or on parole. Sam often relies on Carly and Freddie to get her out of trouble (as seen in episodes such as iPilot and iOwe You.) Sam can be selfish, lazy, obnoxious, and somewhat indifferent to others' feelings. However, she is also lighthearted and funny and capable of coming through for her friends when needed. In iMake Sam Girlier she shows her loyalty to her friends by defending them against a bully tougher than she, even though it almost cost her the boy she was attracted to.
Personal Description
Edit
Name: Samantha Puckett
Nicknames: Sam, Momma, Princess Puckett
Age: 17
Hair color: blonde
Eye color: blue
Hobbies: eating meat, teasing Freddie, shooting iCarly, staying at Carly's apartment, Kissing Freddie
Facts about Sam Puckett
Edit
She calls herself Momma.
She loves to tease Freddie.
She can eat almost anything, especially meat.
She is considered a 'tough girl', although she has shown signs of weakness and sadness.
She has a twin sister, Melanie, a sister which is the complete opposite of Sam.
She hates stripes on boys, but doesn't seem to mind when Freddie wears them.
She loved the Penny Treasure and now loves reading.
Her best friend is Carly Shay.
Freddie was her first kiss. So far, Sam hasn't kissed any other guy on the show other than Freddie.
Sam usually has trouble expressing feelings to others.
Her major love interest is Freddie.
According to Freddie, Sam can knock out a truck driver with only a carton of milk.
Throughout the series, Sam has only cried 3 times.
Sam is an Aries.
Her favorite color is brown like meatballs